Would you like to see Veri-Tax in action?
No problem! Please use our form and we'll schedule a demo ASAP.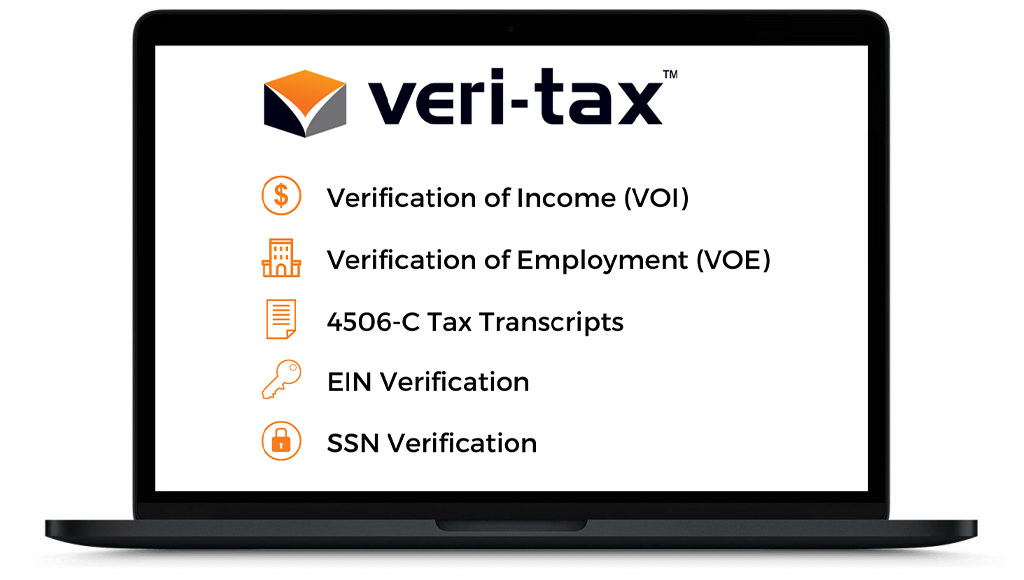 Features & Benefits
Quick and easy setup process with flexible options for you to place, retrieve and monitor orders in real-time.
4506-C Tax Transcripts, Verification of Income, Verification of Employment, and SSN / EIN Verification.
Over 20 years proven track record of "Customer Happiness" across all interactions.
"Veri-Tax is the verification of the future. Their process is all done online, the form automatically calculates annual totals and the online submission saves countless steps. I wish all companies did verification this way!"