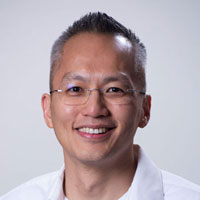 Nick Lim
CEO of Customer Happiness
Nick Lim is the Chief Executive Officer of Customer Happiness. Nick has over 20 years of experience in the business services and technology space successfully addressing strategic and diverse general management challenges including growth, portfolio innovation, sales & marketing issues, operational turnaround, start-up ventures / incubation, alliances and M&A.  Prior to joining Veri-Tax, he played senior leadership roles at Iron Mountain and Xerox, and served global clients as a management consultant at McKinsey & Co. and Ernst & Young.
Nick earned a BA and MA in Economics summa cum laude from the University of Southern California and an MBA from the Harvard Business School
After nearly 20 years in the Northeast, with stops in New York City, Boston and Rochester, Nick moved back to Southern California where he now lives with his wife and two kids. He misses many things about the Northeast, but not the winters, and would prefer to experience White Christmas through postcards and videos.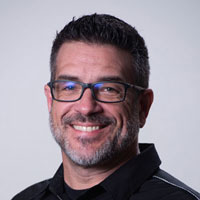 Adam Dove
IT & Customer Happiness
Adam Dove is the Vice President of Technology, Development & Customer Happiness. Adam has 20 years of experience in information technology and has implemented several key business solutions that focused on automation and efficiency for both back-office and customer facing products.  He is a software engineer by trade and has led large, distributed teams that cover all aspects of the software development life-cycle.  Prior to Veri-Tax, Adam was the Director of Software Development at First American Title Company where he spent the majority of his career and was responsible for product development and management of analysis, development and quality assurance for several business critical systems.
In his spare time, Adam enjoys spending time with his wife and keeping up with the many activities of his two children which include competitive cheerleading and rock climbing.  Adam is a practitioner of Brazilian Jiu Jitsu, and earned his purple belt in October 2017.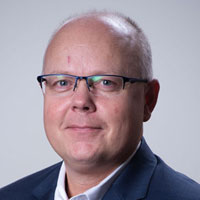 John Smith
Sales, Account Management & Customer Happiness
John Smith is the Vice President of Sales, Account Management & Customer Happiness.  John has over 20 years of experience in Enterprise Risk Mitigation and Verification Services. He has previously held positions at Data Verify, a CBCInnovis company, as well as Equifax, Interthinx, and First American Corelogic.  John's most distinguished accomplishment includes his direct involvement in rolling out DISSCO, the very first automated fraud tool to the banking, mortgage, and government sectors in 2000. John holds a Bachelor of Science degree in Computer Information Systems from DeVry University of Missouri.
John has been married for over 20 years and is proud of his son on the Dean's list honor roll and a member of the Arizona State University Debate team, and of his daughter who, as a competitive dancer, traveled around the U.S. for the past 10 years.  John loves any novel written by James Swain and taking exotic adventures with the family.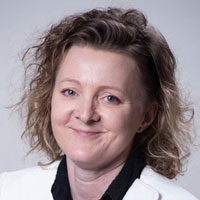 Nadiya Sze
Accounting, Finance & Customer Happiness
Nadiya Sze is the Director of Accounting, Finance and Customer Happiness. Nadiya is a Certified Public Accountant with over 15 years of experience in accounting and taxation. She has previously worked in public accounting, private industry and local government.
Nadiya earned a Bachelor Degree in Economics and Mathematics from the Open University, Milton Keynes, UK and also holds a Masters Degree in International Tax Law from European Tax College, Tilburg, The Netherlands.
Originally from Ukraine, she has also lived in Germany for 10 years and has travelled extensively around the world. She currently resides in Orange County with her husband and daughter. On the weekends, she and her family enjoy spending time at Dana Point playing in the tide pools.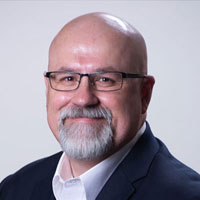 Rick Bickle
Strategic Operations & Customer Happiness
Rick Bickle is the Senior Director of Strategic Operations & Customer Happiness.  Rick has 20 years of experience in the financial services industry specializing in building high impact teams.  His experiences with both large and small companies have given Rick an ability to see issues from a variety of perspectives.
Rick's daily motivation stems from his desire to learn the inner workings of any organization.  Rick has held leadership positions for a large $20B bank holding company and one of the largest privately held accounts receivable firms in the country.  All of Rick's roles were similar in nature as they focused on process improvement.  Right before joining Veri-Tax, Rick was responsible for opening up and leading 4 urgent care clinics for MedExpress.  MedExpress is one of the largest urgent care chains in the country and is ultimately owned by UnitedHealth Group.
Rick is originally from Iowa, but is now a resident of Phoenix, AZ.  Rick is a self-proclaimed sports junky.  He enjoys watching a wide variety of sports that include football, soccer, rugby, ping pong, MMA, corn-hole, golf, lacrosse… and the list goes on!  If it's a live sporting event, Rick is ready to attend regardless of who's playing.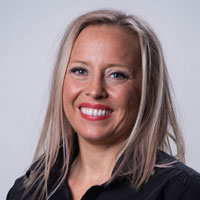 Ashly Williams
People Operations & Customer Happiness
Ashly Williams is the Senior Director of People Operations & Customer Happiness.  Ashly has over 5 years of experience in HR and specializes in leadership training.  Ashly's passion centers around cultivating cultures of inclusion in order to maximize employee engagement and support Veri-Tax's core value of Customer Happiness.  Previously, Ashly was a partner in a construction firm where she wore many hats including HR, business development and operations.
Ashly earned a BA in Psychology graduating summa cum laude from Vanguard University of Southern California. In 2016 she also earned her M.S. in Industrial Organizational Psychology.
Ashly grew up playing tennis initially receiving a full ride Division I tennis scholarship to the University of Cincinnati before competing in a few professional satellite events.  After retiring from tennis, she continues to be an avid outdoor enthusiast and a workout fanatic.  When she is not studying or working out, she enjoys spending time with her husband and daughter and training for her next marathon.